It's hard to believe that Syntax & Salt Magazine has been around for two years now! I worried, once we hit our stride, that this labor of love might become tiresome, burdensome, and while there have been moments where that has been the case, they have been few and far between.
Syntax & Salt Magazine has grown from our first issue, where we were trying to hunt down stories, to one where we have incredible stories coming into our reader queue every day. In our first year, we were excited to move from managing submissions via email and a spreadsheet (thank you, Chelsea!), to using Submittable.
In our second year, I believe we truly found our aesthetic and hit our stride by opening up to speculative fiction at large, though our true love for magical realism has never faded. Our readership has grown from days where we might pass entirely unnoticed, to a 2017 average of ~40 unique views per day. On some days, we achieved many hundreds of views. This means the authors who entrust their work to us are being read more frequently, and that's always our aim.
Which brings me to 2018's goals, a couple of which we're starting a little ahead of schedule:
Accessibility Redesign

More Nominations

Higher Payout to Authors
Web accessibility is something that should be on any online publication's mind, and has been on ours for sometime. Being frank, there are a lot of old design decisions, back and front end, that hinder moving the current site in that direction. The initial plan was to do a full redesign between the last issue of 2017, and the first issue of 2018, but site growth and resource needs have increased our timeline. I am very excited to announce that we will launch our new, accessibility-driven site on December 21, when we drop our winter issue.
We will not have all issues ported over immediately, but I will work to have them moved as quickly and safely as possible. Issues will be ported over from most recent to least.
Nominations are something authors have asked about with increasing regularity, and frankly we haven't had the time or capacity to seek and then nominate, following all the varying guidelines, and keep track as needed. Because this is important to our authors, and to us, Jen Todhunter will be moving out of our regular reader pool and taking over as Nomination and Award Editor.
As part of continuing to build our reader base and promote our family of authors, Christina Dalcher has taken on the role of Syntax & Salt Family Cryer. She works hard to make sure that we spread the love not only for work you have with us, but that which you have published elsewhere. Be sure to keep her up to date! Additionally, we added a contributor Facebook group, which has let us provide updates and opportunities more easily.
Finally, we want to pay our authors more. Right now, all of our expenses are handled out of pocket or by donation. The first part of next year will involve looking at how we can move towards making Syntax & Salt Magazine a little more financially self-healing, and gradually increasing our pay rates, with the ultimate goal to be paying pro rates or higher by 2020. If we happen to meet that goal earlier, we would obviously be thrilled. To that end, we are looking for an experienced volunteer who can help us plan and act in ways that bring in more money, so we can give it back to our authors. If this is something you believe you can help with, I'd love to speak with you.
We're also making a few small, good housekeeping changes. We hoped that taking simultaneous submissions would be sustainable for the foreseeable future, but have found that the impact to our reading times was poor, and we will no longer be accepting them in 2018. We hope this will allow us to sustain response times of sixty days or less, as we don't like to keep you waiting. We will also be looking at ways to rotate more readers in, and allow our current readers to branch out into new areas. More on that as we get into 2018, but we are thrilled to offer some new opportunities for involvement.
Most importantly, we want to keep publishing inclusive, excellent speculative fiction, and getting better all the time as we do so. Once again, thank you for being a part of our family.
With love and gratitude,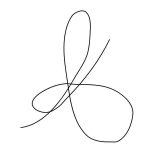 Ani King
EiC